Delivering First-Class First Aid Training – because saving lives matters…
Optimum First Aid Founder and Director, Julie Williams, understands the importance of high quality first aid training both at work and in the home. Julie is highly qualified and brings more than sixteen years of relevant experience.
"I have an enormous sense of pride when individuals who have attended an Optimum First Aid course leave with the confidence to deliver first aid safely and effectively. You can not underestimate the importance of protecting family, friends and work colleagues."

Julie Williams
Why Optimum First Aid?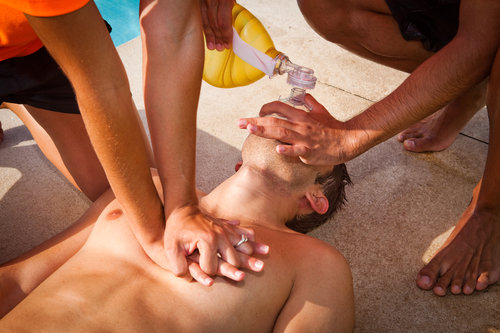 Optimum First Aid
Optimum First Aid caters for all  your needs. Julie and her team work to ensure the right first-aid training for you whatever your requirements. We cater for:
Large companies needing to train their first-aid teams and ensure they remain complaint, current and up-to-date.
Small companies seeking to ensure first-aid legal compliance.
Individuals or interest group seeking to keep those around them safe.
Parent/carers wanting to ensuring their family are safe in and out of the home.
But don't just take our word for it…
"I started looking at alternative learners for my Fire and First Aid needs, as I had recently acquired an AED and our usual course provider was proving to be more expensive and logistically, it was difficult to get all my First Aiders an agreed date at an agreed Site. I enquired on line for in house AED and First Aid Training and Julie at Optimum First Aid was one of the first to reply. She came across as very knowledgeable and was extremely helpful.

 A couple of emails  later, Julie came to site on the agreed date, and brought with her the whole kit and caboodle! She delivered the AED training superbly and answered all of our questions precisely (and patiently, as she was battling a horrendous cold at the time!) I was so impressed that I asked Julie if she could deliver a requalification in First Aid along with a refresher. I was expecting her to deliver the 2 courses separately but Julie said she could adapt the requalification course to incorporate the refresher course, thus saving us time and money!

 Since then, Julie has been to site to deliver another First Aid course and has even put me in touch with a company that delivers in house Fire Training , which was just as professional and reliable as Optimum First Aid. The aftercare received from Optimum First Aid is second to none, and Julie always replies to any follow up questions promptly and precisely. She also emails me of any HSE changes she thinks I need to be aware of and I quite often use her as my 'safety net' if I have any questions.

 Since using Optimum First Aid, I would not go back to offsite training now."

Tracy Walden, XLN Telecom Limited.

"Optimum First Aid was engaged by the Club to provide a three day QA Level 3 First Aid at Work course for several of its employees. I was impressed that Julie took time to visit the premises prior to delivering the course to familiarise herself with the business and the environment. The subsequent course was delivered with great enthusiasm and knowledge which included excellent content and practical demonstrations. Julie engaged naturally with our employees and they found the course extremely interesting, informative and enjoyable. I would thoroughly recommend Julie/Optimum First Aid to any organisation wishing to deliver highly professional first aid training."

Private Members' Club
London.
It's not just about getting the requisite paper qualification, it is about having the confidence to react calmly, speedily and professionally when confronted by real First Aid challenges.
Make sure your aides are ready for life's first-aid challenges, contact Optimum First Aid today.
Do get in touch
[contact-form][contact-field label='Name' type='name' required='1'/][contact-field label='Email' type='email' required='1'/][contact-field label='Comment' type='textarea' required='1'/][/contact-form]
Optimum First Aid – Protecting what's important.