Optimum First Aid caters for all your needs. We work to ensure the right first-aid training for you whatever your requirements. We cater for:
Large companies needing to train their first-aid teams and ensure they remain complaint, current and up-to-date.
Small companies seeking to ensure first-aid legal compliance.
Individuals or interest group seeking to keep those around them safe.
Parent/carers wanting to ensure their family are safe in and out of the home.
About Optimum First Aid Director Julie Williams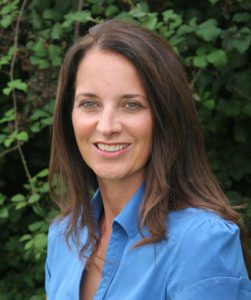 Optimum First Aid's founder and Director, Julie Williams, brings 16 years of military experience and educational qualifications to the delivery of her first aid training.
As a business woman, Julie understands the impact of having good organisational skills and receiving high quality first aid training in order to safe guard the people at work.
Furthermore, as a mother of a little girl, family member and part of a community, Julie has come to rely on the importance of owning and maintaining these skills in day-to-day life.
It gives Julie an enormous amount of satisfaction when individuals attending Optimum First Aid's courses leave with the confidence to deliver first aid safely and effectively, protecting the people they love or value most.
Don't just take our word for it…
Testimonials
Private Members Club, London
Optimum First Aid was engaged by the Club to provide a 3-day QA Level 3 First Aid at Work course for several of its employees. I was impressed that Julie Williams took time to visit the premises prior to delivering the course to familiarise herself with the business and the environment. The subsequent course was delivered with great enthusiasm and knowledge which included excellent content and practical demonstrations. Julie engaged naturally with our employees and they found the course extremely interesting, informative and enjoyable. I would thoroughly recommend Julie/Optimum First Aid to any organisation wishing to deliver highly professional first aid training.
Club Secretary, Jul 2014
I attended the Paediatric Emergency First Aid Course to provide my wife some support prior to the arrival of our first born. Initially I doubted I would learn much as I regularly undertake intensive first aid as part of my job but I was wrong. I had never practiced paediatric first aid before and this course taught me the skills that will enable me to confidently deal with any emergency situation regarding my child."
Bryan, Feb 2015
Bushey Parish asked Julie Williams of Optimum First Aid to provide us with an Emergency First Aid at Work course for our volunteers involved with youth work and a wide range of church activities.  She was most helpful and flexible in making the initial arrangements and in tailoring the course to our specific requirements.  On the day she provided very clear theoretical and practical training and took great care to ensure that all participants achieved the aims of the course.  Her approach was professional and friendly and she achieved an excellent rapport with her students.  All passed the course assessments and expressed their great appreciation for her training.
John, Jun 2015
Do get in touch
[contact-form][contact-field label='Name' type='name' required='1'/][contact-field label='Email' type='email' required='1'/][contact-field label='Comment' type='textarea' required='1'/][/contact-form]
Optimum First Aid – Protecting what's important.
Note: Please be advised that all of our affiliates are trained to the same high standard as our Director.
Delivering First-Class First Aid Training, because saving lives matters…